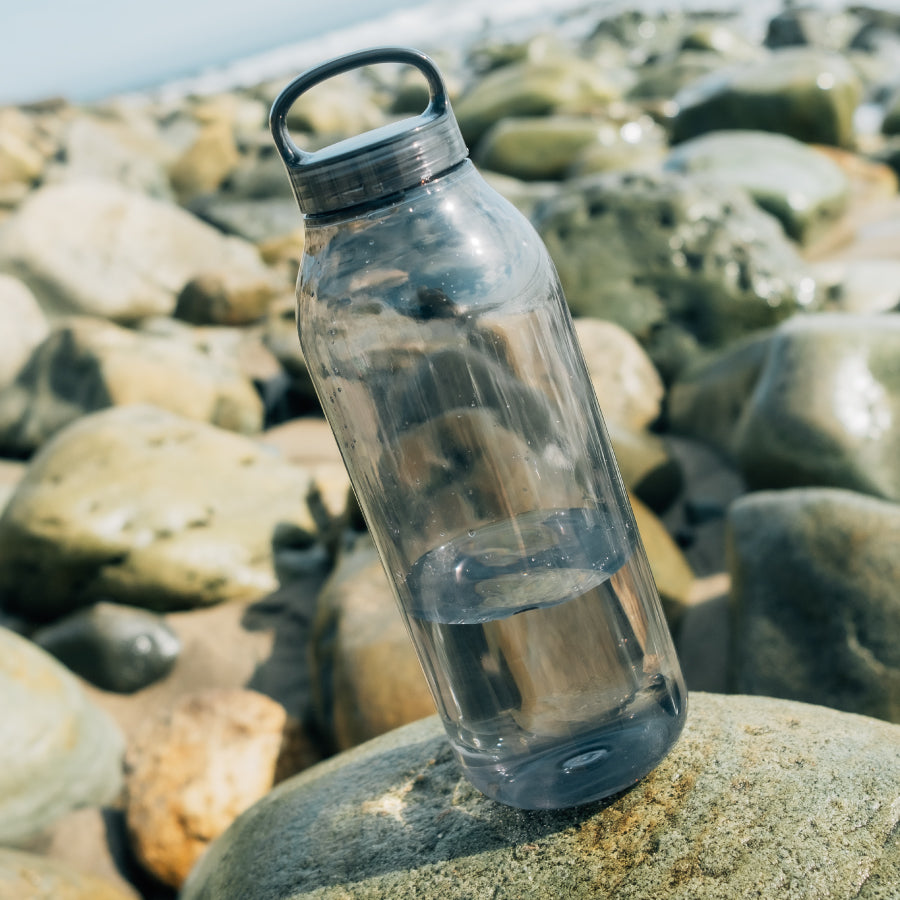 Lightweight and compact WATER BOTTLE lets you hydrate effortlessly. Made of high quality transparent copolyester, it is durable and scratch resistant. The lid opens with a single twist and has a handle that is comfortable to hold, making it convenient to carry around. The bottle's beautiful form and transparency stands out when you put water inside. This simple translucent bottle is easy with one-twist lid; this bottle will always stand out in a crowd and never be misplaced.   

Size:
2.6 x H 6.2 in / 10.2 oz (300ml) 
2.8 x H 8.0 in / 17.0 oz (500ml) 

3.3 x H 9.8 in / 32.3 oz (950ml)
Details:
[Bottle, Lid] Capacity: 500ml/17oz Materials: Copolyester Upper temperature torelance: 80℃/176℉ [Sealing] Materials: Silicone Upper temperature torelance: 100℃/212℉. Dishwasher safe 
Do not use in a microwave. Do not place near open flames. Immediately wash and dry well after use, and keep dry when not in use. Wash with care. Do not use abrasive cleansers or steel wool.