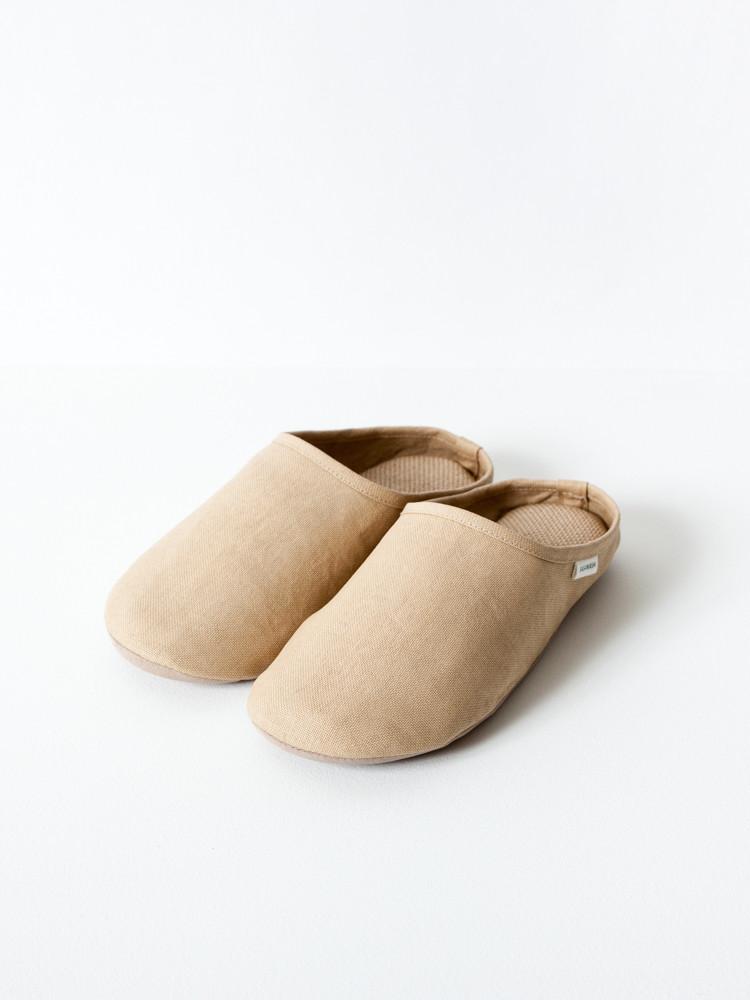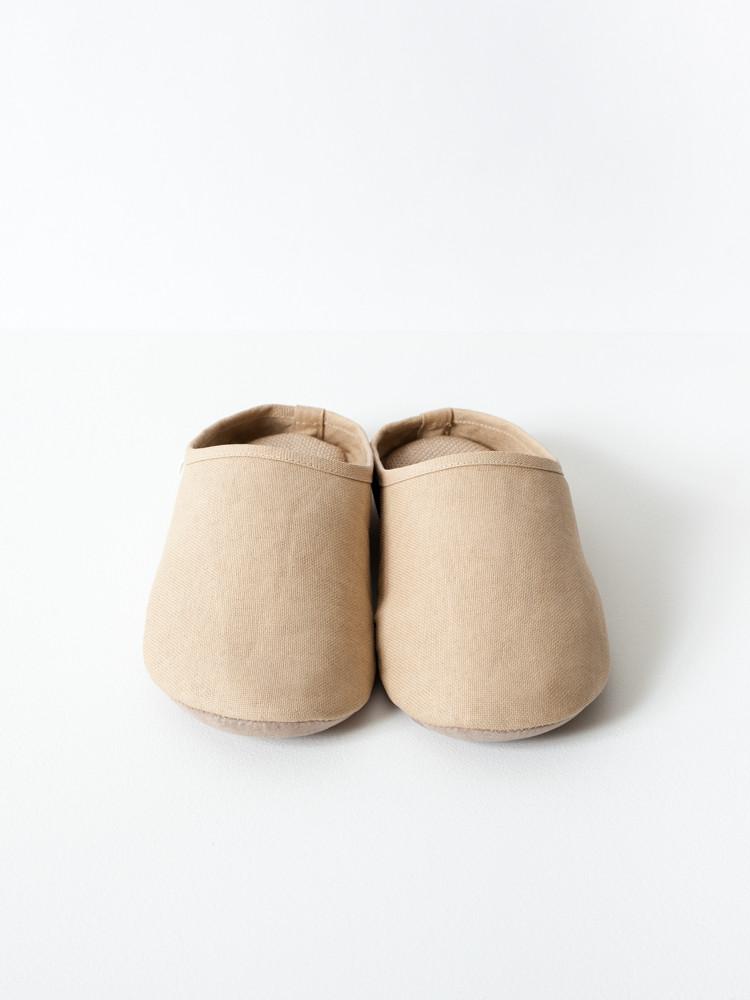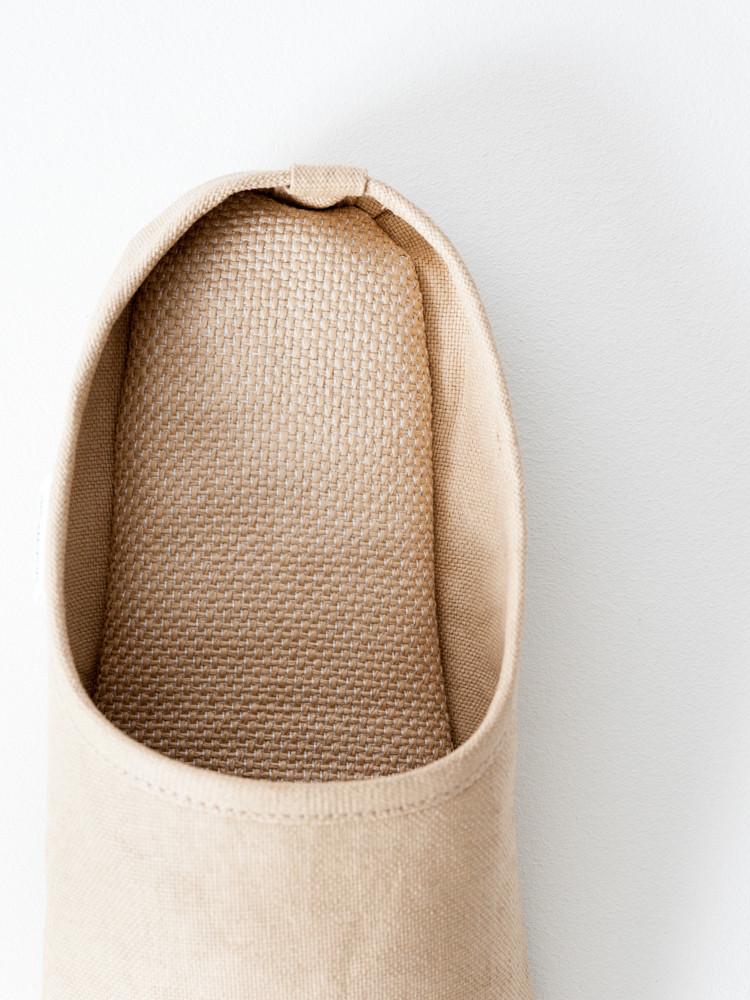 Breathable unisex indoor slippers made from Sasawashi fabric.

A pair of room shoes is an essential part of every home. This breathable version is made from Japanese Sasawashi fabric, a pill-free fabric that effortlessly absorbs moisture and odors from the skin. The combination of antibacterial kumasaza extract and breathable washi fabric keeps these room shoes feeling fresh and comfortable in any season. Designed to feel comfortable with or without socks, these modern slippers are designed to be enjoyed year-round. 

Materials: Sasawashi fabric, polyester sole
Sizes: Unisex. 
Medium    W(7-8.5)         M(5.5-7)
Large.       W(9-10.5)      M(7.5-9)
X-Large    W(11-13)        M(9.5-11.5)

Care: Machine wash in a garment bag with similar colors. Do not bleach or tumble dry.
Osaka, Japan