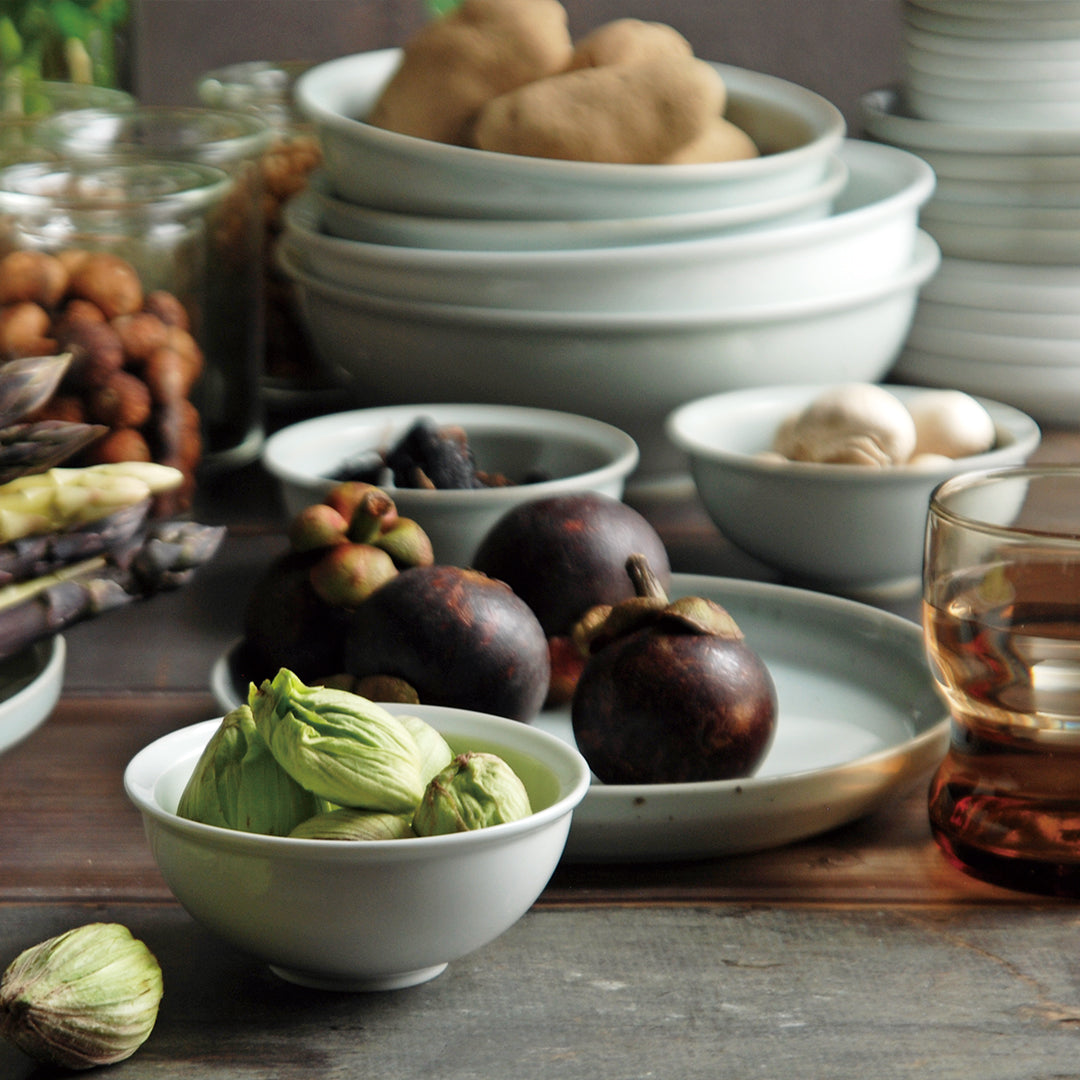 Rim Bowl is a gorgeous European and Japanese inspired dish set that will certainly catch the eye of your guests. These bowls are porcelain with a lifted rim in varying sizes, perfect for diverse meals and sauces.
Size 7' is a perfect soup bowl and also great for stacking produce. 
φ180 x H70mm
φ7.2 x H2.8 in
Porcelain. Microwave and dishwasher safe. Do not overheat in the microwave or heat without water. Wash with care.