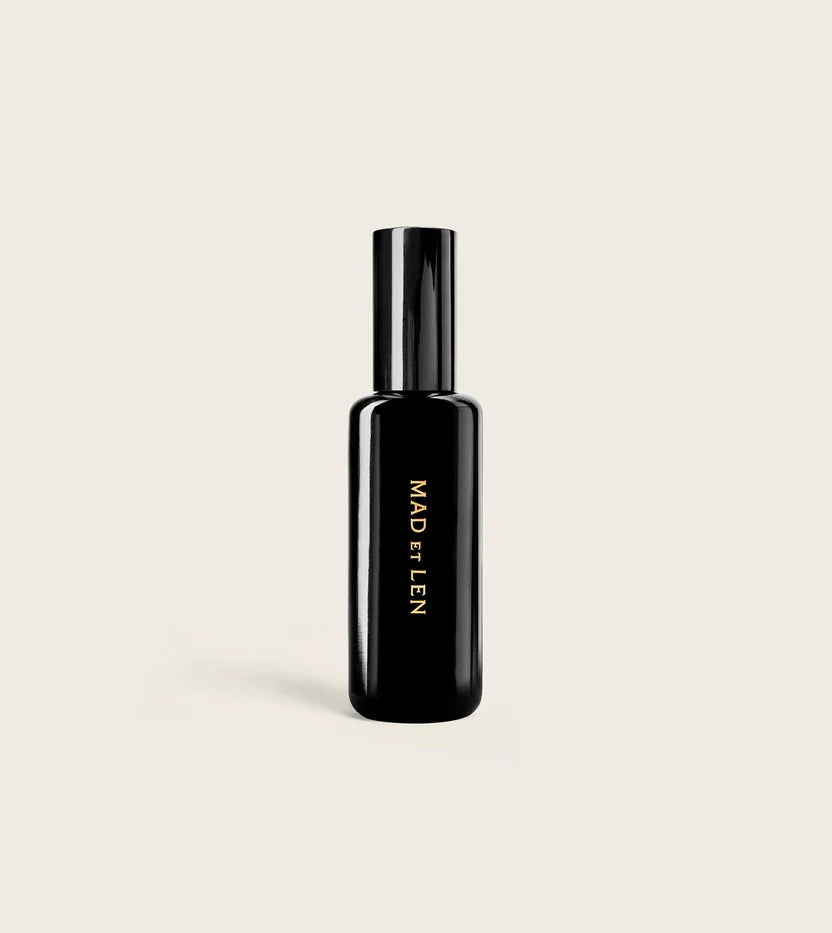 RED MUSC:
new Packaging
hot coals, violet gas, flames of alcohol, star 
CONTENTS: alcohol, perfume
CONTAINER: Black glass spray bottle with gold leaf branding on black label. Each bottle comes packaged in a hand-forged blackened iron box with gold leaf branding inside a black paper box with a natural white label. with gold leaf applique branding
CONTAINER SIZE: 5cm x 5cm x 13.5cm
All Mad et Len products are vegan, cruelty-free, handcrafted, made in France.