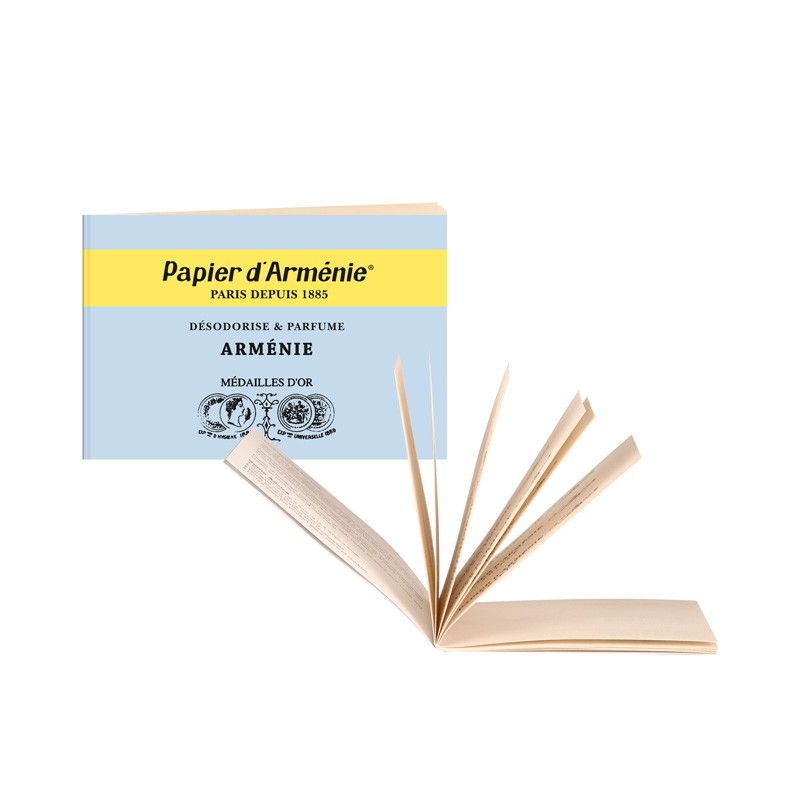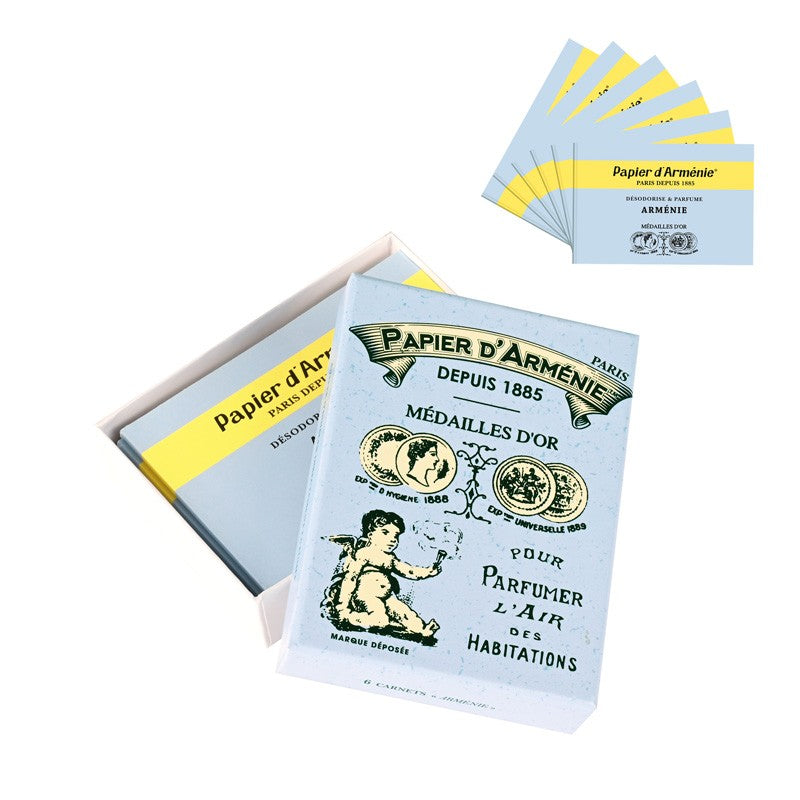 Papier d'Armenie ANNÉE ARMÉNIE booklet
As the paper slowly burns, it releases fragrances of incense, myrrh and vanilla as well as certain woody scents, an aroma that was created by the famous perfurmer Francis Kurkdjian. His aim? To re-create Armenian scents by reworking the legendary fragrance, imbuing it with a mystical presence and a hint of the Orient.
The result is an authentic fragrance guaranteed to provide a real sensory experience.
Instructions for use
Tear off one strip, fold it like an accordion and place it on its longest thinest side on a heat-resistant surface. Light it, blow gently so that the paper does not burn up (Papier d'Arménie® should burn slowly).
A single strip is enough to perfume the whole house and remove unpleasant odours from cooking, tobacco, pets, etc…
Papier d'Arménie® can be used all year round to scent your home and create an atmosphere of well-being.
Some Advice
• Burn one strip at a time, 3 to 4 times a week
• Ventilate your home regularly
• Never leave a burning strip unattended
• Do not leave the product within reach of children.