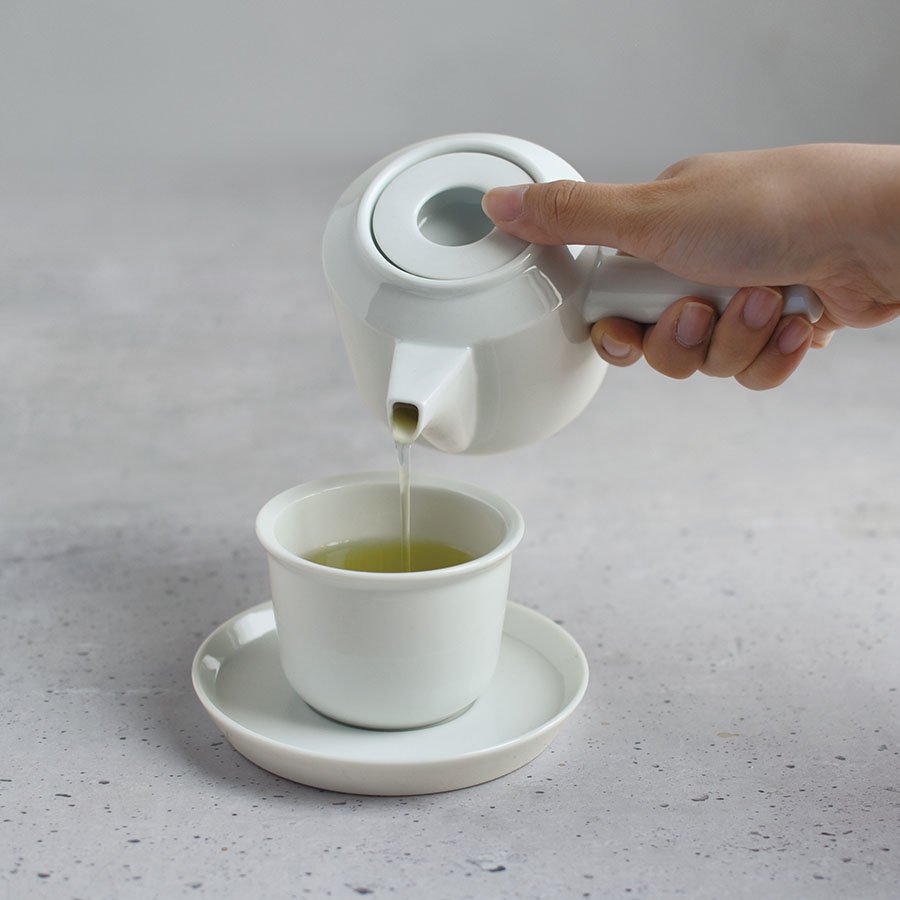 LEAVES TO TEA invites you to explore tea with a fresh and open mind. It is designed with usability to bring out the character of teas, and is sleek to integrate into the modern lifestyle. With the kyusu teapot, you can enjoy a style of tea brewing rooted in the Japanese tradition. There is also a teapot that comes with a removable stainless steel strainer which you can use to brew a wide range of teas.​
SIZE
φ55 x H85 x W155 mm / 300 ml
φ2.2 x H3.4 x W6.2 in / 10 oz
DETAILS
Porcelain. Microwave and dishwasher safe. Do not overheat in the microwave or heat without water. Wash with care. Do not use abrasive cleansers or steel wool. Product size and shape varies in each item due to manufacturing process. Appearance of color glaze unevenness varies in each item. Some products may take on scorched-like texture on the surface. It is an unique glaze effect called "yo-hen", unintended color transformation show on the ceramic and porcelain after firing.