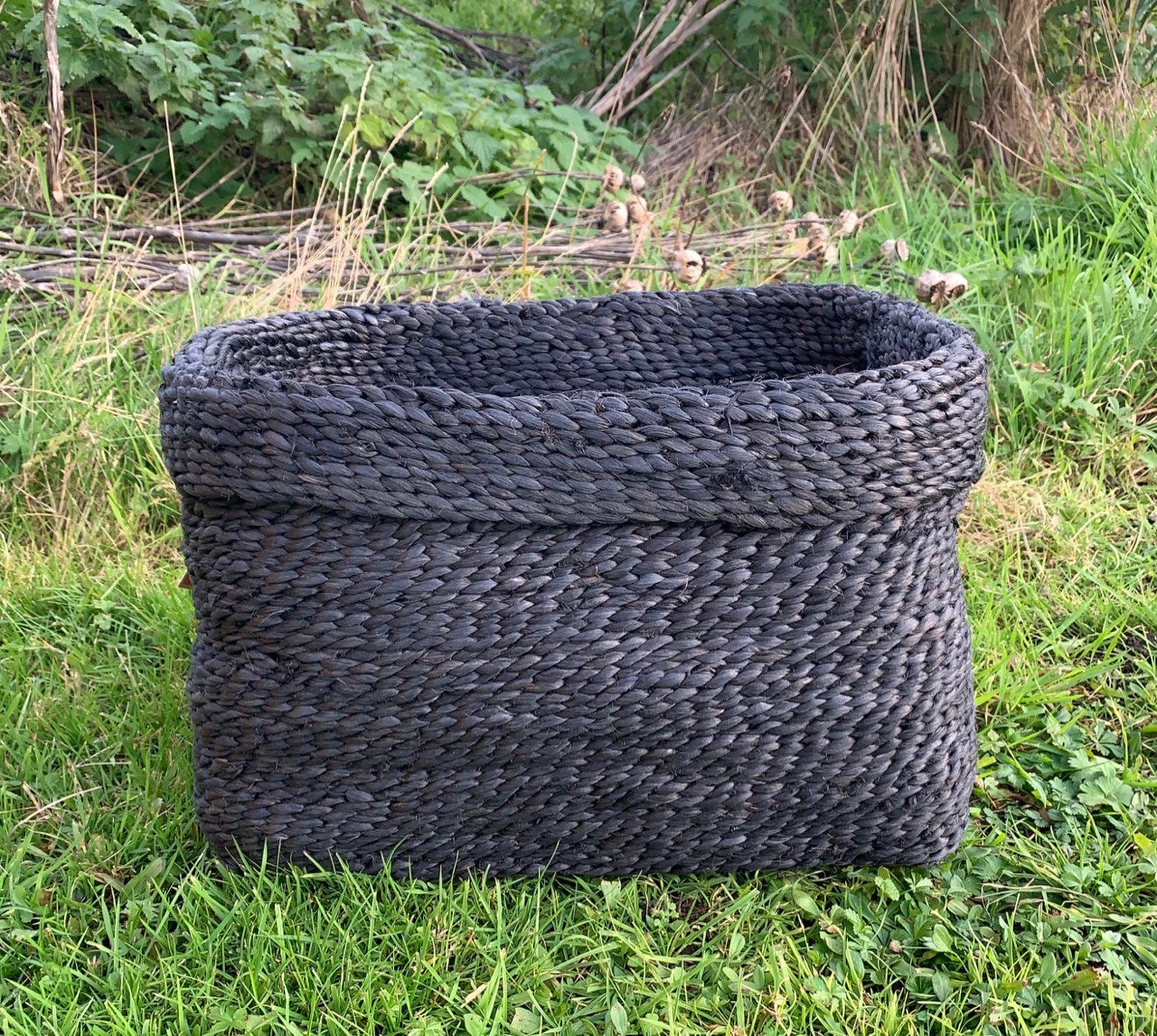 Jute Storage Basket - Charcoal
This jute basket is the ideal shape for storing fruit and vegetables. Consisting of one long jute plait, it is very strong and durable. The raw jute has been hand dyed in natural charcoal before plaiting.
Height: 24cm
Width: 24cm
Length: 34cm
All our products are handmade so measurements may vary slightly.
Local pick up ONLY