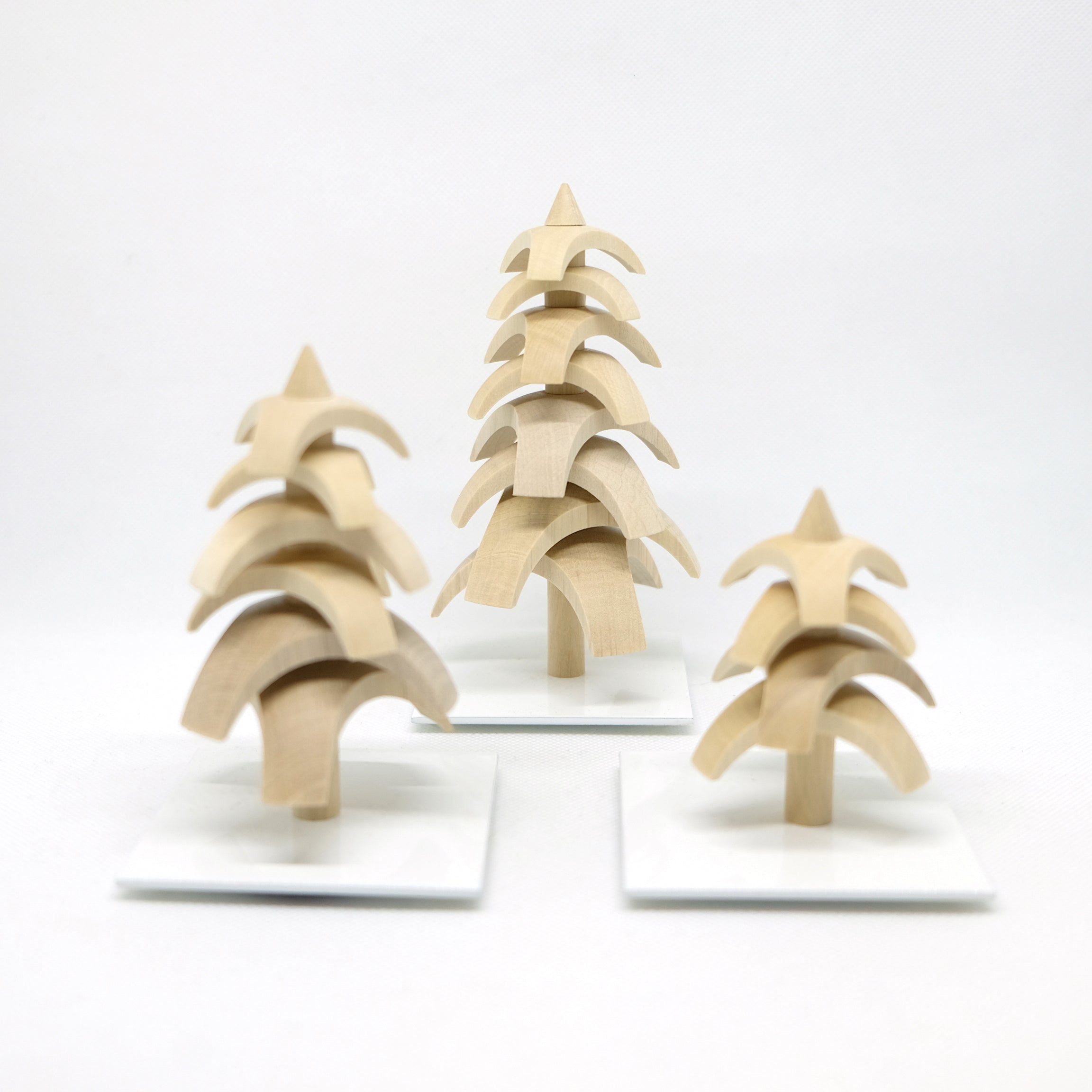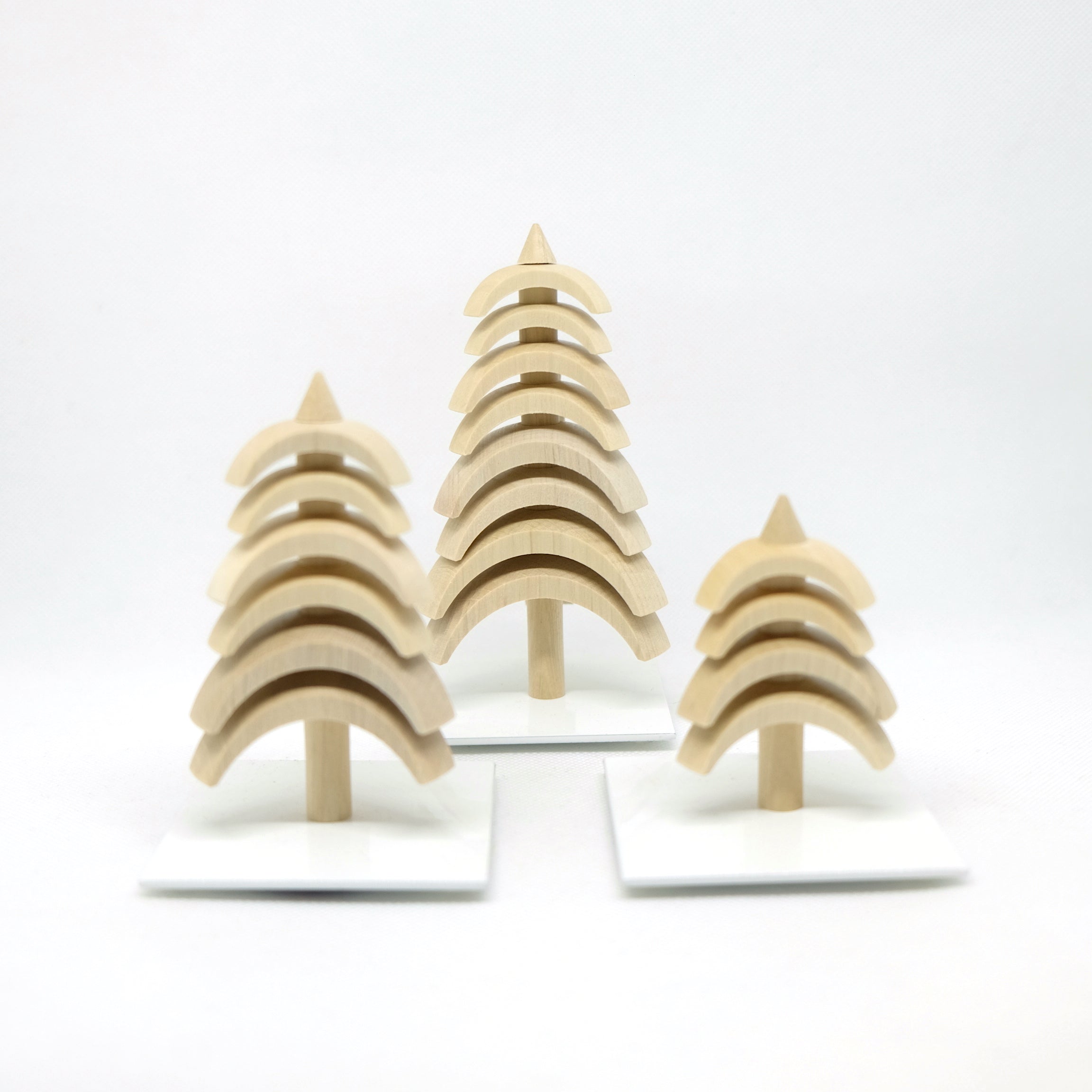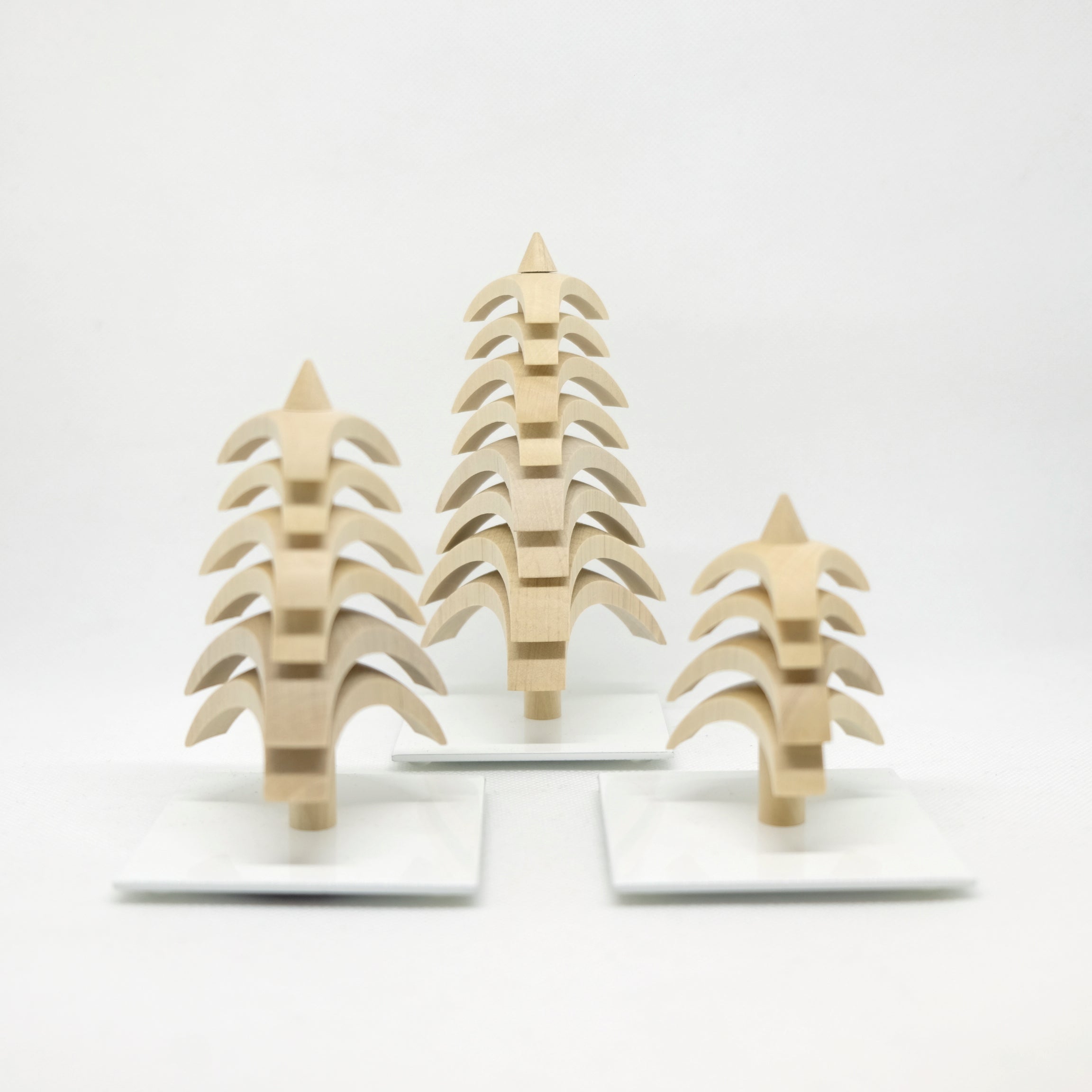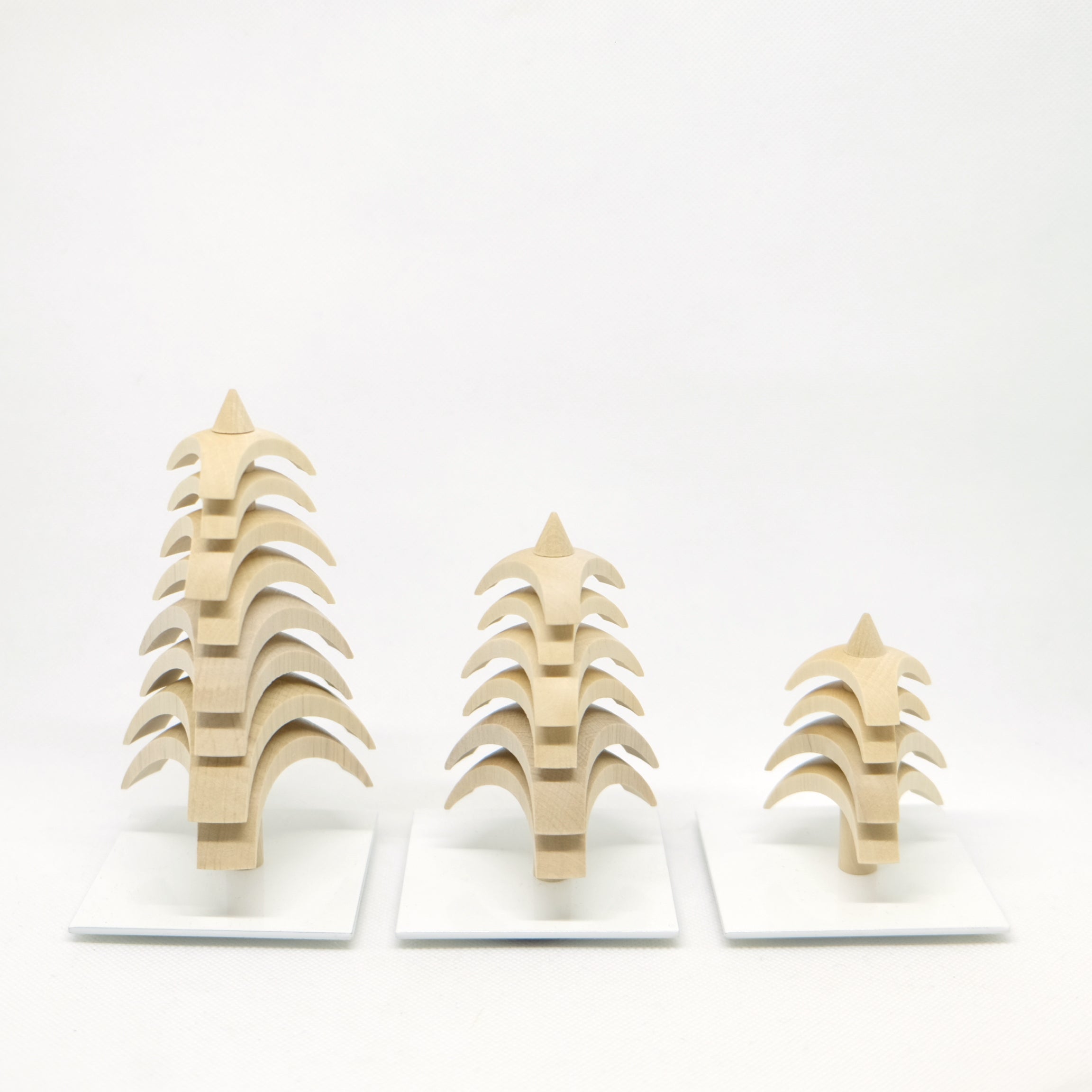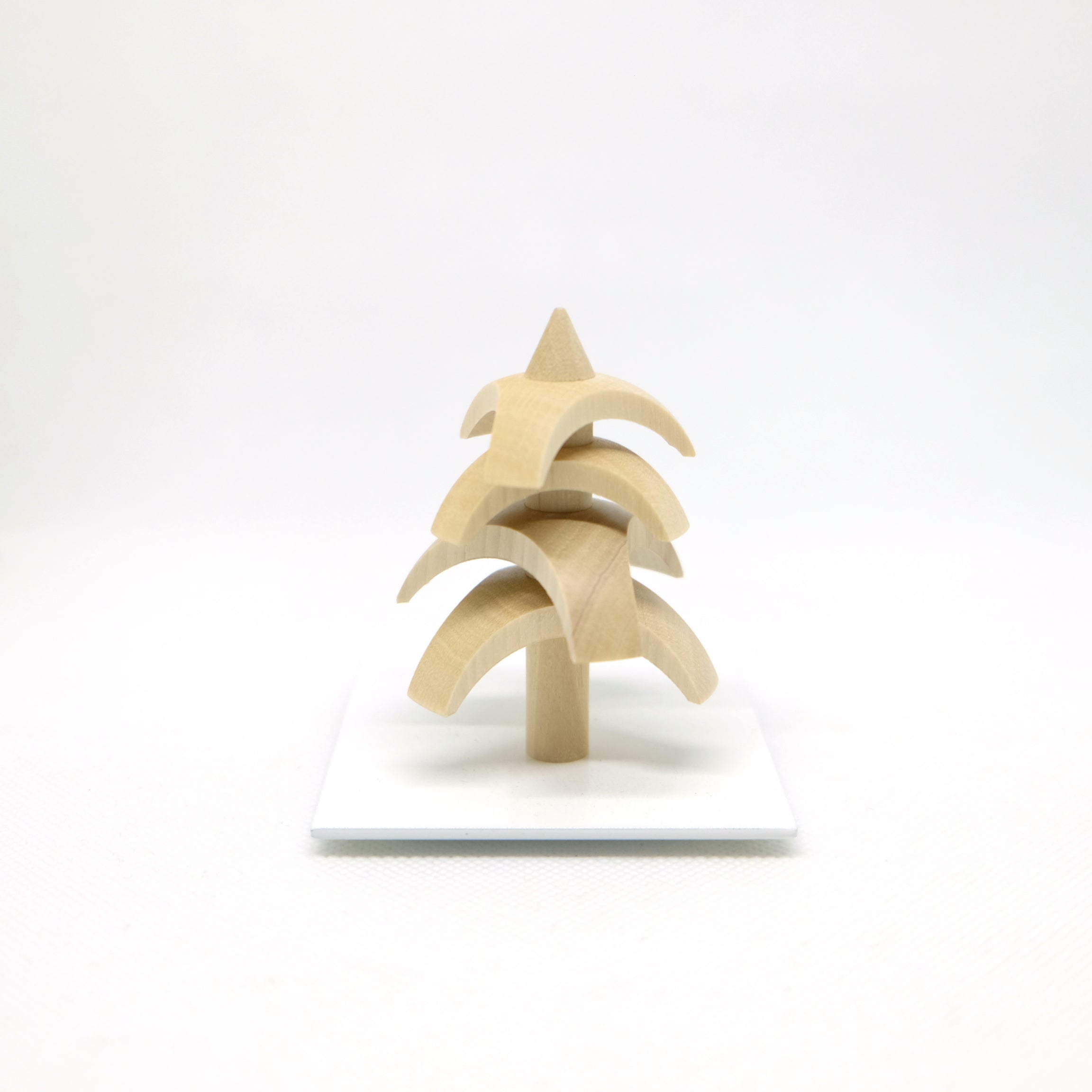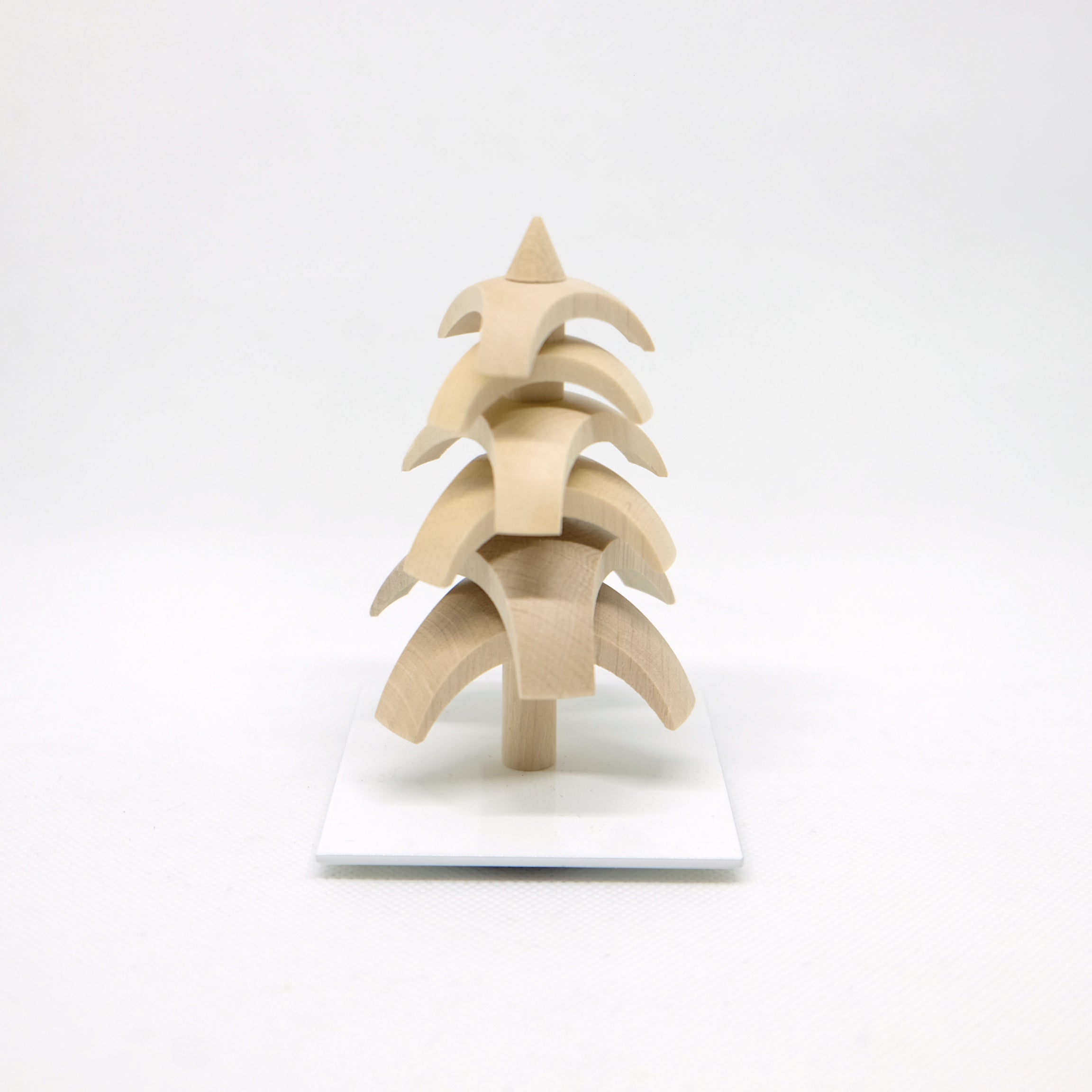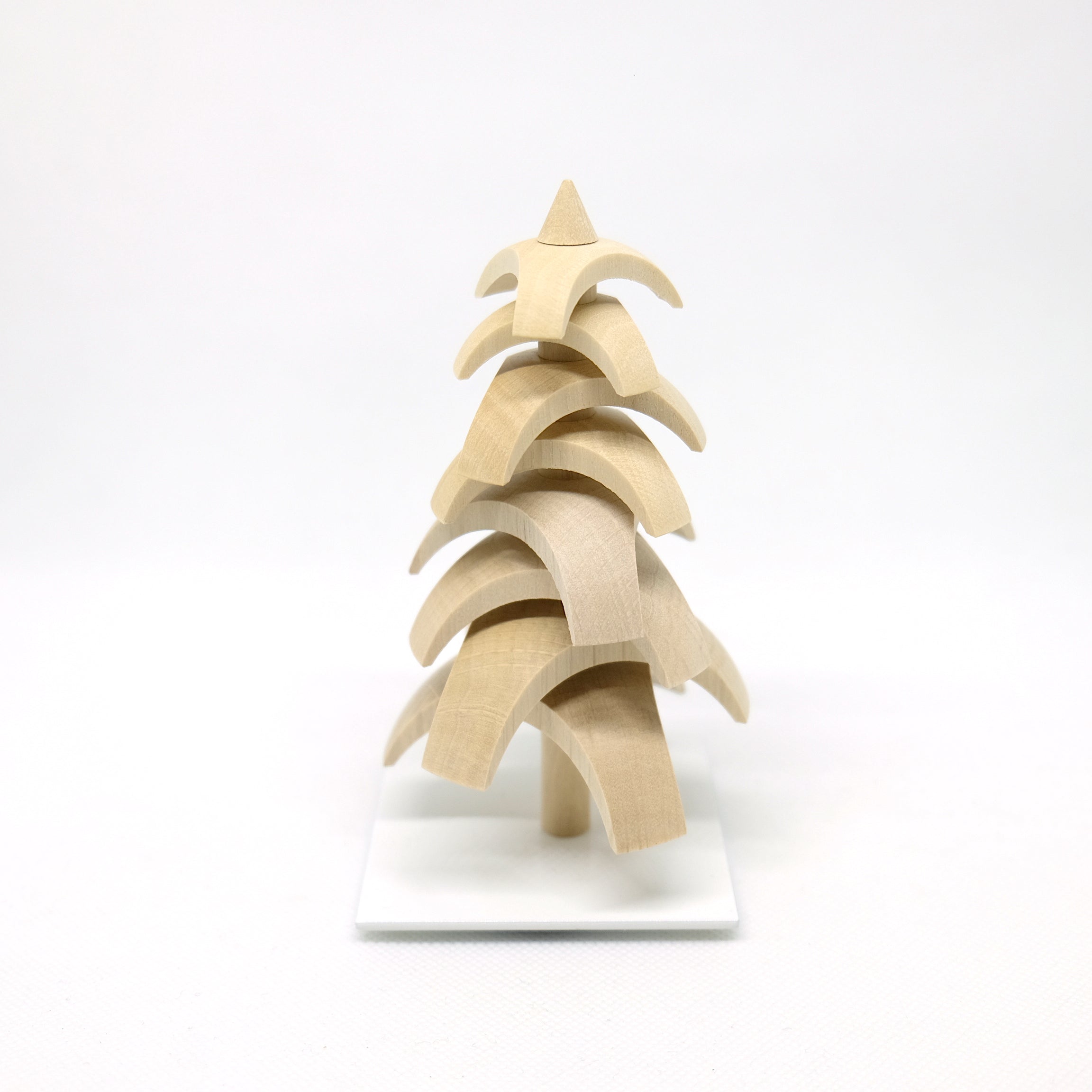 Drehbaum TWIST (Rotatable Tree TWIST)
combination of classic motifs and fine wood to create these beautiful trees.
The individual segments are movable, so you can determine the look of each tree in a playful way. The appearance can change from staggered to symmetrical. The wooden tree is magnetically attached to a flat baseplate. The traditional Erzgebirge tree is made strikingly different by a design utilizing the possibilities of modern wood turning and milling methods.
size
SMALL: 8cm / 3.2in
MEDIUM: 11.5cm / 4.5in
Large: 15cm / 5.9in