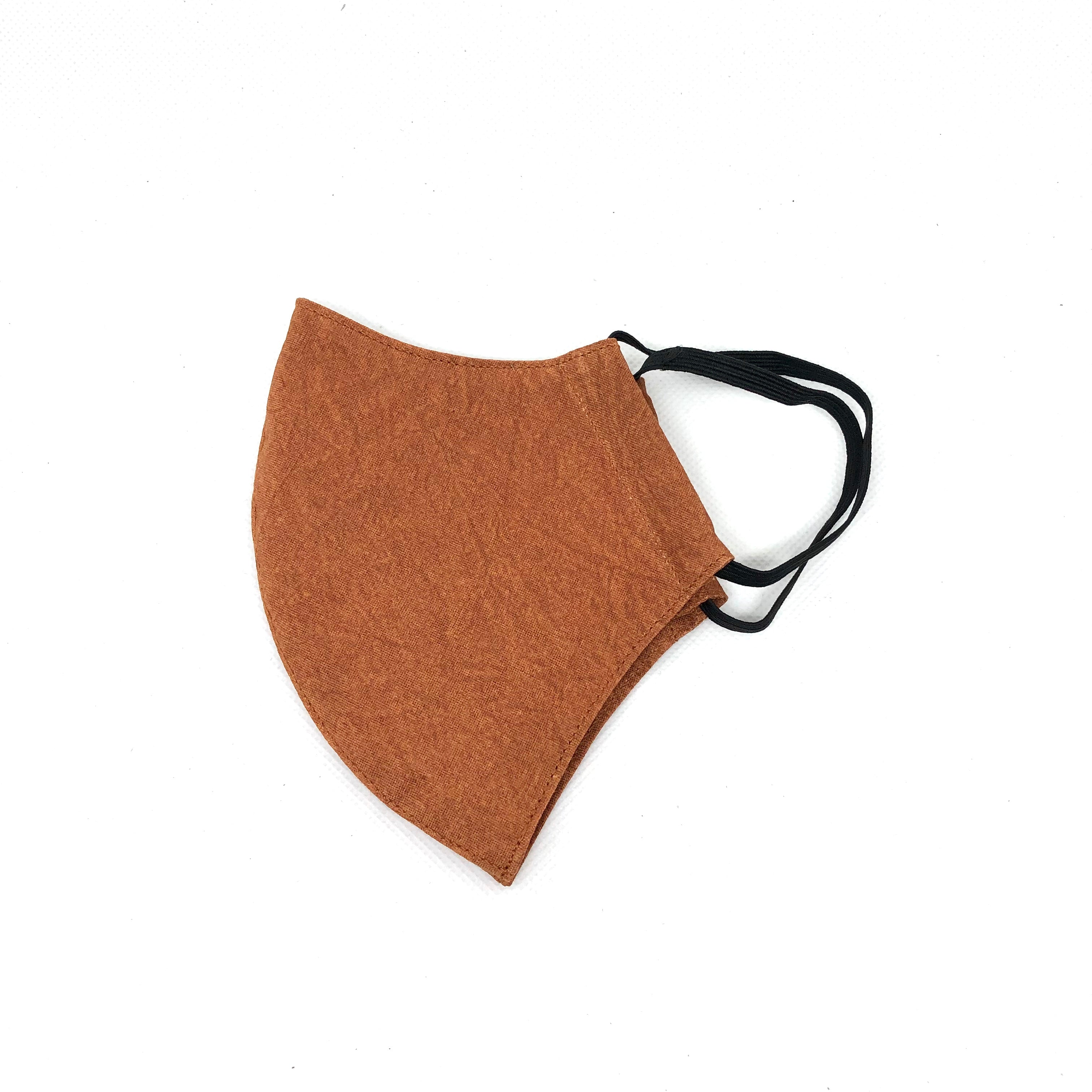 These double-layer cotton masks are amazing.
The design gives nice coverage from nose to chin.  Nice and stiff to hold the shape while still offering breathability. Each mask is designed to hold disposable filter if you wish to have extra protection. (Filters not included)
The elastic bands can be adjusted. We recommend that you find the knots on the elastic bands and adjust so that mask fits nice and snug for protection. The elastic bands are looped through instead of sewn in, and they can be replaced if you need something different or when old.  These masks are definitely made to last.
Masks come in many cool colors. 
Handmade with 100% cotton
Fabric dyed with 100% natural dye.
Adjustable elastic bands
Hand wash recommended


Handmade in Korea 
*These masks are non-medical masks, and won't provide same kind of protection like N-95 masks. As CDC recommends, we urge you to continue to social distance, wash hands and keep you and your loved ones safe.